The African Investments Group Team
Rupert McCammon Founder and Managing Director
Rupert McCammon is the Managing Director of the African Investments Group of companies. Having led the Botswana Stock Exchange during the 1990s, Rupert established Botswana's leading investment bank before establishing Capital Africa, a financial services group focused on promoting trade, business and investment in Africa. Rupert is building an unparalleled Africa-focused network of business leaders, corporate service providers and African investors to attract significant investment into Africa. This is achieved through a combination of cutting edge digital platforms combined with an extensive range of high quality investment events including AFSIC – Investing in Africa, perhaps Africa's most important investment event.
Sindiswa Ntwana Head of Media and Administration
Sindiswa Ntwana is Head of Media and Administration for the African Investments Group. Sindiswa's marketing expertise aligns with her responsibility to ensure the group's businesses are promoted across social media platforms and through the publications of our diverse network of African media partners. As a keen traveller and experienced event planner, Sindiswa accompanies numerous African Investments investor missions to East Africa, West Africa and Southern Africa. Sindiswa is based in Botswana and provides administrative support on the group's regulatory matters in Botswana.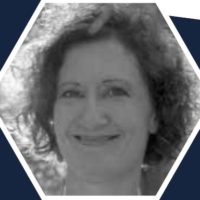 Colette de Villiers Head of Digital Marketing and Information Systems
Colette de Villiers is the group's Head of Digital Marketing and Information Systems utilising her meticulous attention to detail to build and maintain accuracy in the group's growing digital network of over 160,000 business contacts, manage digital communications and to optimise the group's SEO presence. As an experienced specialist in event management, Colette manages registration, exhibitions and financial administration for AFSIC – Investing in Africa and for the group's investor missions into African countries. Having spent most of her life in Africa, Colette is based in South America.
Clare Higgs Chief Financial Officer
Clare Higgs is the group's Chief Financial Officer overseeing all the financial aspects of all the group's businesses. In addition to her strong financial background, Clare has tremendous experience in growing successful investment events having been involved in more than 50 events during the past 18 years. These events run on a market-based, fee for service basis and the financial models for the businesses are all developed and managed by Clare's team. Clare is based in Jersey after spending more than 20 years in Africa in various finance and event management roles.
Michael Ashaolu African Equity Analyst
Michael Ashaolu is an African Equity Analyst with Adventis SA with more than seven years of African experience working in various investment and banking roles. This included five years at Fidelity Bank in Nigeria. Michael holds a Master's degree Financial & Risk Management from the University of Cape Town and is currently a Level 3 candidate in the Chartered Financial Analyst program. He is a Chartered Accountant with the Institute of Chartered Accountants of Nigeria.
Lesang Magang Chairman of Afinitas Limited
Lesang Magang is the Chairman of Afinitas Limited and resides in Botswana. With his considerable specialist experience in property development, Lesang is currently the Managing Director of Phakalane Estates, a world-class golf estate and property development in Gaborone.
Leutwetse Tumelo Executive Director of Afinitas Limited
Leutlwetse is the Executive Director of Afinitas Limited and based in Botswana. Afinitas is focused on developing a portfolio of world class Africa focused companies. As the Executive Director, Leutlwetse has overall responsibility for monitoring regulatory compliance of all the investee companies in the jurisdictions that they operate as well as ongoing compliance with Botswana Stock Exchange Equity Listings requirements. He is also responsible for providing administrative support to the investee companies as well as supporting the Board of Directors to effectively discharge its duties. Over the past 3 years, Leutlwetse led investor missions into Zambia, Ethiopia and Namibia and assisted in event managing the Group's AFSIC – Investing in Africa event.
Robyn Scott Principal for the African Investments Group
Robyn Scott is Principal for the African Investments Group responsible for matching companies seeking investment, business or trade opportunities with investors and companies outside Africa. She previously held management roles in global resources companies and managed a private global resources fund. After joining the African Investments Group in 2017, Robyn led investor missions into 30 African countries facilitating connections between African businesses, government and investors. Robyn co-manages the group's capital raising services including the African Investments Dashboard which digitally connects investors with new African business opportunities. Having resided for 15 years in Southern Africa, Robyn now resides in Australia.
Joseph Rohm Director and Portfolio Manager for Adventis SA
Joseph Rohm is a Director and Portfolio Manager for Adventis SA, the Group's asset management business. He has 20 years of investment experience including managing the Africa public equity portfolio of Investec, the largest pan-African listed equity fund globally. Previously Joseph managed Investec Investment Forum and the Investec Africa Macroeconomic Forum and was Portfolio Manager of the T Rowe Price Africa and Middle East portfolios. Joseph has lived and worked extensively throughout Africa and now resides in the UK.
Emma Rynn Head of Marketing and Communications
Emma Rynn is the Head of Marketing and Communications for the group and is based in the UK. Emma has over 25 years' experience managing Africa-focused events across various business sectors with special expertise in Fintech, Financial Services, ESG and Natural Resources. In addition to managing partnerships, communication and event planning for AFSIC – Investing in Africa since its inception 8 years ago, Emma was instrumental in founding and developing the group's annual Botswana Resource Sector Conference which facilitates investment into the Botswana mining and energy sectors. Emma is leading new initiatives in digital event delivery and investment-focused webinars in line with evolving global trends.
Joy Motlaleng Head of Speakers and Content Management
Joy Motlaleng is the Head of Speakers and Content Management for the group. This role requires a high degree of liaison with many of Africa's most important investors and business leaders to ensure that event content is relevant and aligned with the stated investment-focused outcomes for each event whether digital or physical. Having attained post graduate qualifications in financial information systems, Joy also provides financial analyst services to Adventis and Capital Africa and she has accompanied and co-managed the African Investments investor missions into Zambia. Joy is based in the Botswana Capital Africa office.